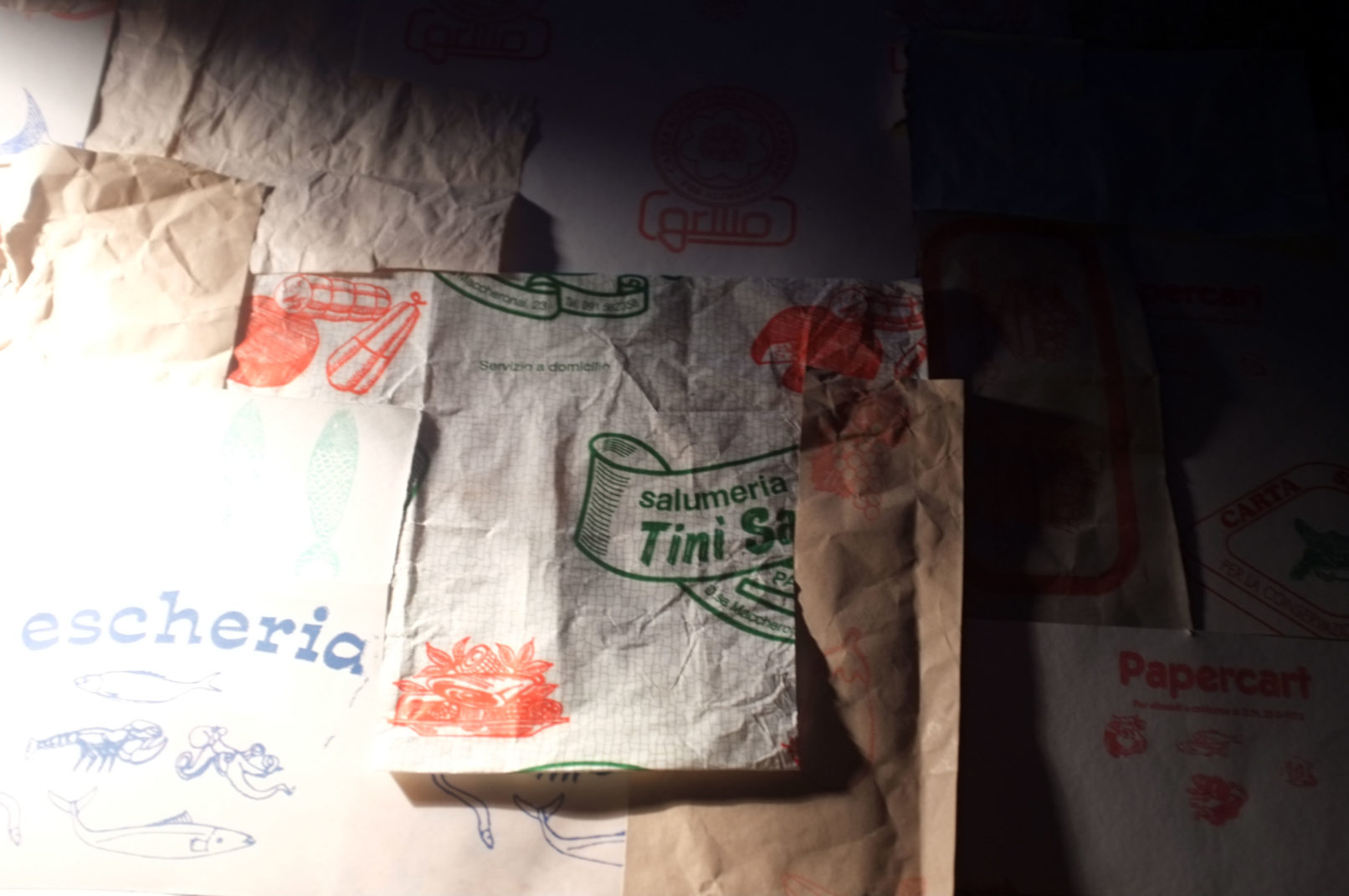 Urban Sampling di Nicola di Croce
Urban Sampling, Nicola di Croce, Installazione, ORIGINI, 2014
Nicola Di Croce raccoglie testimonianze sonore e cartacee, tracciando una geografia effimera di Palermo, fatta di carte unte e percorse dal tempo e dagli usi. La prima parte dell'installazione è una traccia evocativa di field recording, una prima raccolta di suoni e umori che termina in una seconda stanza (la Black Room) con una traccia analitica, la quale si interroga su cosa sia patrimonio. Suono principale di affermazione e definizione all'interno dei mercati è "l'abbanniata", un bene immateriale che marca spazi e prodotti, offrendo corridoi magnetici che si rivelano struttura portante.
---
Urban Sampling, Nicola Di Croce, Installation, ORIGINI, 2014
Nicola Di Croce collects sound and paper recordings, drawing an ephemeral geography of Palermo, made of greasy papers and imprinted by time and use. The first part of the installation is an evocative trace of field recordings, a first collection of sounds and moods that ends in a second room (the Black Room) with an analytical trace, which questions what is heritage. The main sound of affirmation and definition within Palermo's street markets is the "abbanniata", an intangible asset that makes spaces and products, offering magnetic corridors that turn out be main structures.