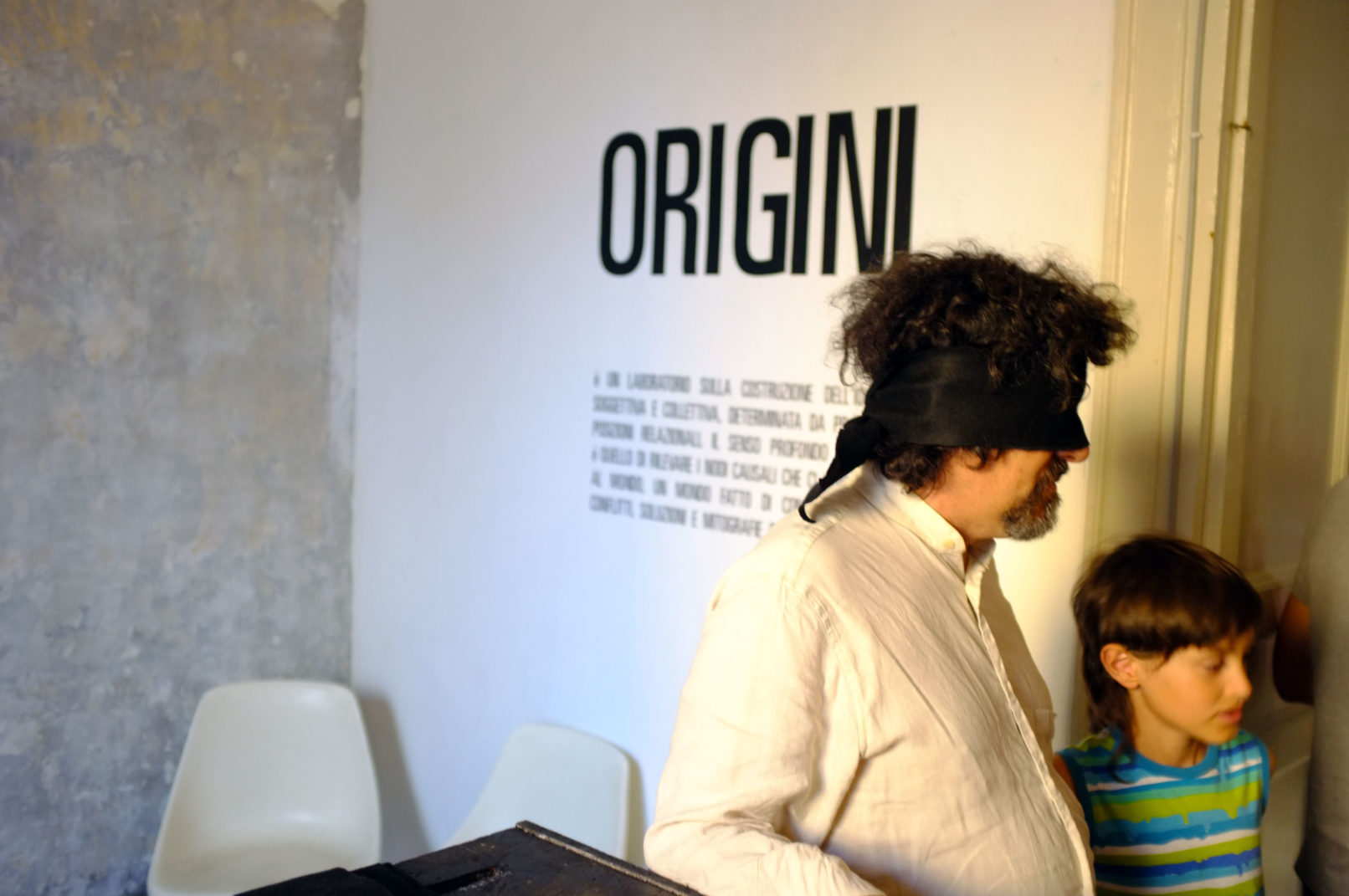 Shockways di Patrycja Stefanek
Shockways, Patrycja Stefanek,  Performance, ORIGINI, 2014
Patrycja Stefanek ha elaborato nei giorni del festino di Santa Rosalia, una performance che indaga l'origine di processi di comunità e la relazione col prossimo. Spostando i termini da fede in fiducia, e la storia di Santa Rosalia, la performance rielabora la caverna, il buio, l'affidarsi all'altro, come esperienza necessaria e la riappropriazione di spazi apotropaici personali.
---
Shockways Patrycja Stefanek, Performance, ORIGINI, 2014
Patrycja Stefanek has developed in the days of the holy feast of Santa Rosalia, a performan- ce that investigates the origin of community process and the relationship with neighbours. Shifting the terms of faith in trust, and the story of Santa Rosalia, the performance rethinks the cave (the place in which the saint spent her days in hermitage), the darkness, the trust to one another, as necessary experience and personal apotropaic reappropriation of spaces.