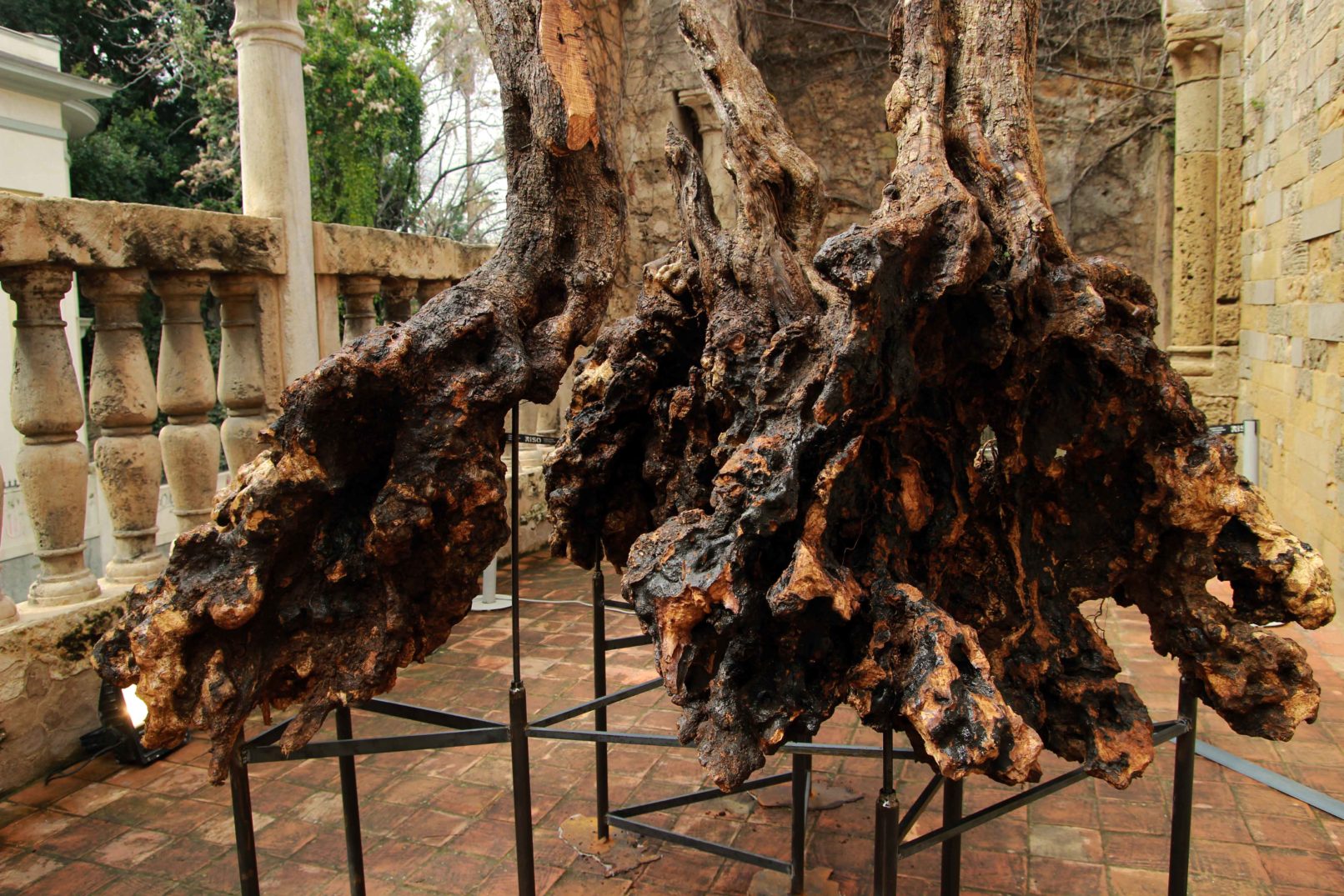 RADICI. Dov'è la mia terra? di Sergio Barbara
RADICI. Dov'è la mia terra?, Sergio Barbàra, due radici d'ulivo sorrette da struttura in ferro (n.1 L 225cm x l 50cm x h 300cm; n.2 L 100cm x l 70cm x h 300cm) e n.6 fotografie 20cmx15cm, ORIGINI 2016.
L' ἀρχή di ogni struttura, individuale o collettiva, è nelle fondamenta. Le radici, origine di sviluppi progressivi, base solida per costruzioni ideologiche e valori morali, sono l'anello di congiunzione fra l'intima compattezza del suolo e lo slancio verso l'alto degli esseri animati. Come le piante, gli uomini sono ancorati al suolo dalle proprie radici e su di esse compiono il salto verso una verticalità incerta eppur terribilmente appagante. Essere privati di quel fondo, di quella salda terra, è un grave atto di violenza che ci espone nella nostra fragile nudità. Bramiamo la terra, stabilità in un mondo dominato dal caos.
---
ROOTS. Where is my land? Sergio Barbàra, two roots of olive tree and iron structure (n.1 L 225cm x W 50cm x H 300cm; n.2 L 100cm x W 70cm x H 300cm) n.6 photos 20cmx15cmORIGINI 2016.
The ἀρχή of each structure, individual or collective, is in the basement. The roots, origin of progressive developments, solid basis for ideological constructions and moral values, are the link between the inner hardness of the soil and the upward momentum of living beings. Like plants, men are anchored to the ground by their roots and they make a jump to an uncertain but exciting verticality. Being deprived of that fund, of that solid ground, is a serious act of violence that exposes us to our fragile nudity. We desire land, stability in a world of chaos.