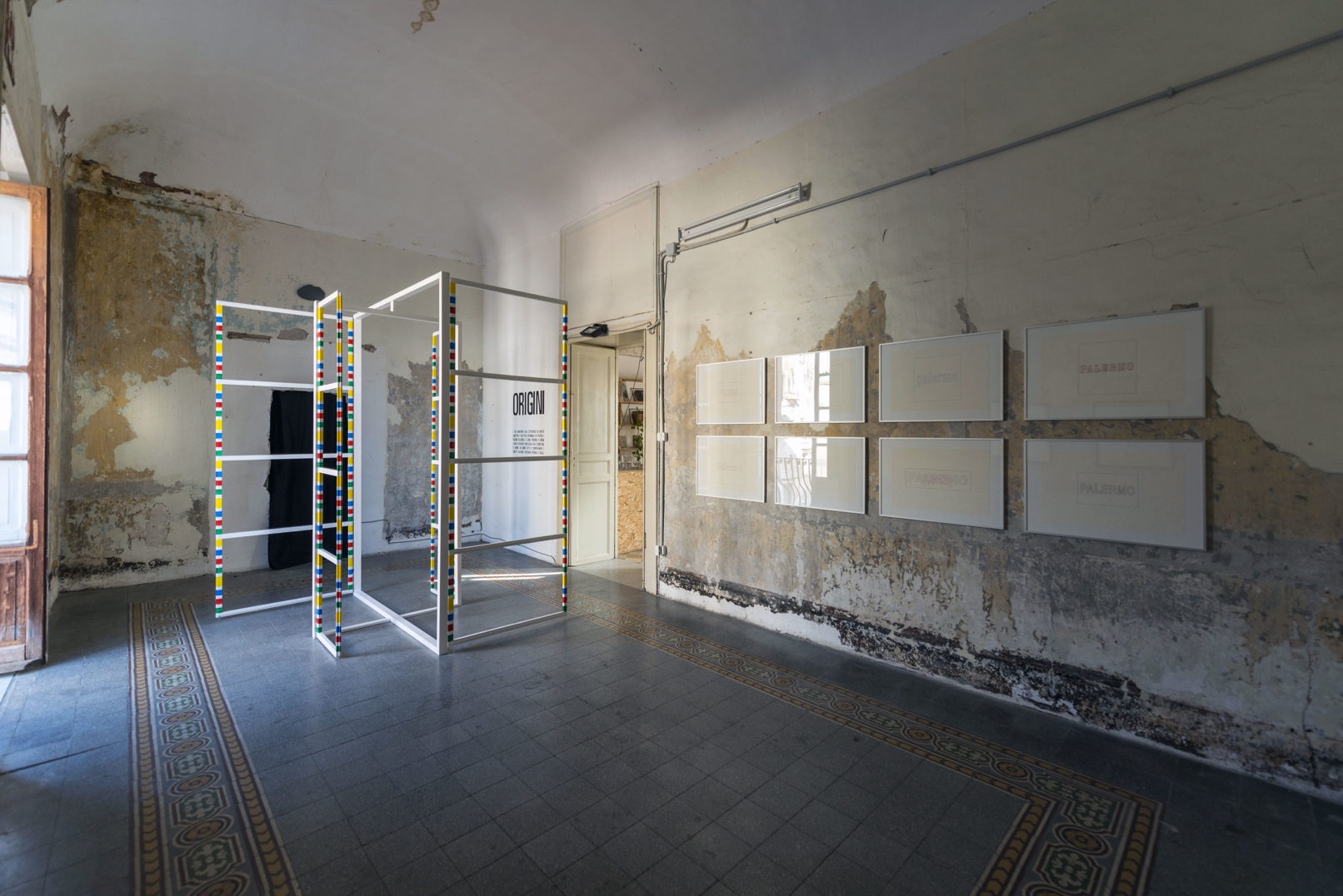 PALERMOCHIAMAPALERMO di Stefan Bressel
PALERMOCHIAMAPALERMO Stefan Bressel, installazione, ORIGINI, 2015
Stefan Bressel presenta per ORIGINI un'installazione densa di incroci, dove luogo e persona assumono connotati interscambiabili in un continuo gioco formale e di senso: città, artista identità, inizio, fine, due isole, due vite.
"Non mi ricordo più se era l'esotismo del luogo che viene trasportato nella parola Palermo a farmi andare in pellegrinaggio a Bonn tanti anni fa per vedere finalmente delle opere di Blin- ky Palermo, lì al museo, o se era invece la fama e il fascino dell'artista stesso, carriera mi- steriosa, morto giovanissimo, e le sue opere strane e chiuse, che faceva nascere il deside- rio di andare a Palermo per la prima volta, nel 2003; comunque sia, mi sono innamorato su- bito – di entrambe – e l'equivoco che si sta creando in continuazione dall'incongruenza dei due significati mi continua ancora a divertire" Stefan Bressel.
---
PALERMOCHIAMAPALERMO Stefan Bressel, installation, ORIGINI, 2015
Stefan Bressel applies for ORIGINI an installation full of intersections, where place and people take interchangeable connotations in a constant game of formal sense: city, artist identity, beginning, end, two islands, two lives.
"I cannot remember if it was the exoticism of the place that is convey in the word Palermo to get me going on a pilgrimage to Bonn many years ago to finally see the works of Blinky Palermo, there at the museum, or whether it was the fame and charm of the artist himself, mysterious career, he died young. His work strange and closed, perhaps has increased the desire to go to Palermo for the first time in 2003; anyway, I felt in love immediately – of both – and the misunderstanding that is being created all the time by the incongruity of the two meanings still continues to entertain myself" Stefan Bressel.