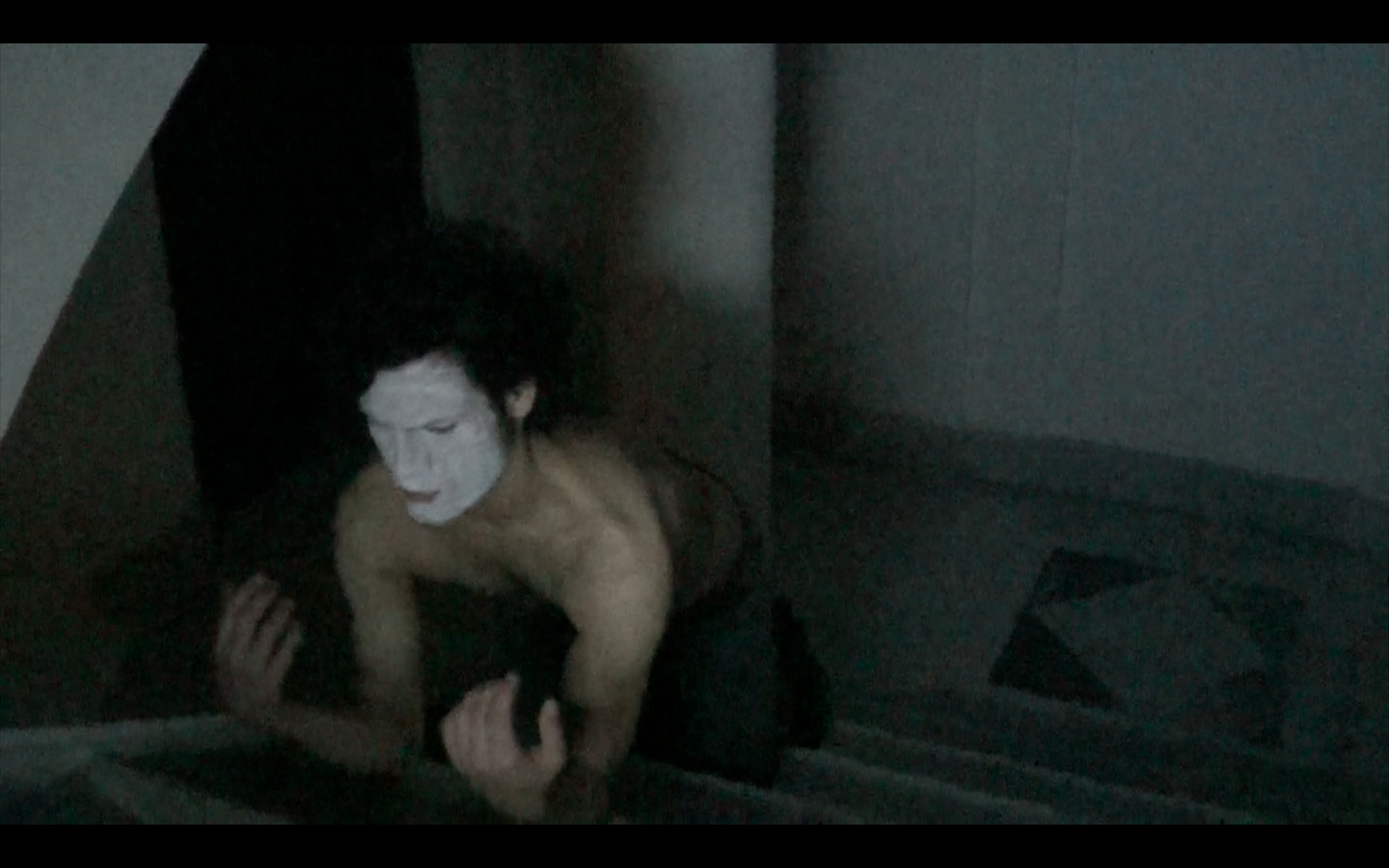 Opera in tre atti #2 di Andrea Mineo
Opera in tre atti #2 Andrea Mineo, video 13' UNICORN – Farm Cultural Park, 2015
Opera in tre atti" è una riflessione sulla realtà dei luoghi, modificati e polarizzati dalla presenza soggettiva, fisica (masse, campi energetici), sistemi che creano rappresentazioni del reale e allo stesso tempo ne fruiscono. Il pubblico è escluso dall'azione teatrale, in quanto la performance avviene attraverso incursioni segrete presso istituzioni pubbliche, durante la notte e dunque violandone il domicilio. Il lavoro mette in evidenza due fattori fondamentali: (1) la possibilità di concepire una differente praticabilità dello spazio privato e pubblico forzandone il perimetro del possibile e dell'immaginativo; (2) l'utilizzo del corpo teatrale come mezzo di penetrazione del reale nello spazio durante i suoi momenti di inattività.
---
Opera in three acts #2 Andrea Mineo, video 13' UNICORN – Farm Cultural Park, 2015
Opera in three acts" reflects on the reality of the place, modified and polarized by the subjective presence, physical (mass, energy fields), systems that create representations of reality and at the same time benefiting from it. The public is excluded from the theatrical act, as the performance takes place through secret raids in public institutions, during the night and thus violating the domicile. The work highlights two key factors: (1) the ability to conceive a different practicality of private and public space forcing the perimeter of the possible and of the imaginative; (2) the use of the theatrical body as a means of penetration of the real in a space during moments of inactivity.