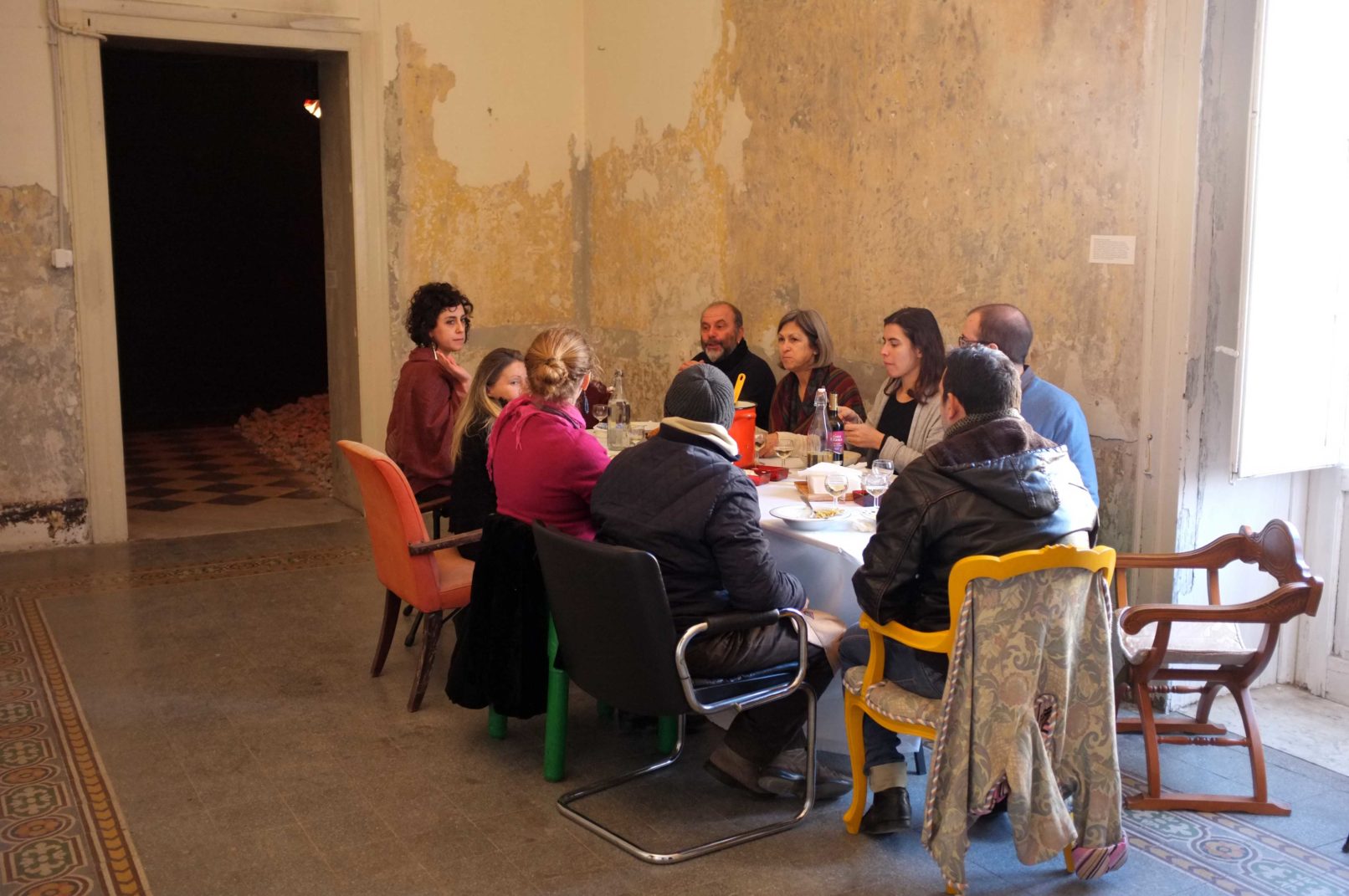 Meetings di Patrycja Stefanek
Meetings Patrycja Stefanek, Installazione/Performance, ORIGINI, 2015
La video installazione propone i gesti e le porzioni di una tavola imbandita che rimandano non tanto alle tradizioni festive quanto al valore semplice della condivisione e dello spirito di comunità.Il video infatti, è stato realizzato con vicini del luogo che sono stati resi partecipi dell'evento.
---
Meetings Patrycja Stefanek, Installation, ORIGINI 2015
The video installation offers gestures and portions of a laid table that refer not so much to the festive traditions as to the value of simple sharing and spirit of community. The video in fact was made involving neighbours becoming part of the event.